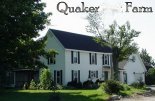 Quaker Farm Home
Contact & Visitor Info
Guest Speaker Info
---
Raw Honey
Free Range Eggs
Quaker Soaps
---
---
Learn more about life on the farm!
Click here to read
Quaker Anne's
Children's Stories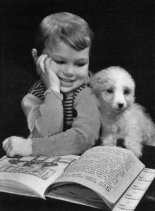 Stories include:


How Bees Make Honey

A Chicken is Born

A Haircut for Sheep

A Baby Horse is Born

A Baby Goat is Born

Lassie Saves a Lamb

The Quaker Kitchen
TheQuakerKitchen.com
For where your treasure is, there will your heart be also.
- Matthew 6:21
If this site is helpful to you, please donate to help support it.
The Quaker Kitchen is a resource for free online video cooking classes, traditional homemaking, wholesome recipes and more.

Segments of our popular cooking programs are now available to watch on Youtube! These resources and recipes are free. You may copy and share them but you may not sell them, reprint them for money or charge anyone for their use in any way.

This is a work in progress, ever evolving and being added to. Please check back often as articles are uploaded frequently. If you have ideas you would like to share - let us know!


Introduction to The Quaker Kitchen

Oatmeal Made from Scratch
Quaker Eggnog
Traditional Homemade Eggnog for the Whole Family to Enjoy!
For more free video cooking classes visit TheQuakerKitchen.com
USDA Food and Nutrition Information Center

Diet Data Nutrition, Food Facts and Calorie Counter Search Engine

Wholesome Menu Planning on a Tight Budget

Cooking With Honey * Making Maple Syrup

Home Made Yogurt * Basic Cheese * Soap Making

The Sick Room * Curative Meals & Foods

Bread Making * A House Called Home
---
"The Lord bless thee and keep thee...."
- Numbers 6:24