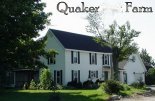 HOME
Contact & Visitor Info
---
Quaker Bee Honey
Free Range Eggs
Quaker Soaps
Wool, Fiber & Doll Hair
---
Milk Goat Shares
Farm Membership
---
Learn more about life on the farm!
Click here to read
Quaker Anne's
Children's Stories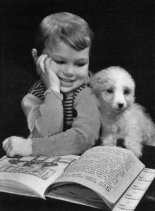 Stories include:


How Bees Make Honey

A Chicken is Born

A Haircut for Sheep

A Baby Horse is Born

A Baby Goat is Born

Lassie Saves a Lamb



...delightful children's stories about life on the farm, complete with beautiful illustrating photographs...
- The Old Schoolhouse Magazine




If this site has been helpful to you, please donate to help support it.

Animal Husbandry

Please read the following - articles & information are linked below.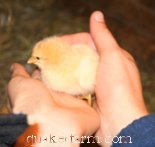 Visitors to the Quaker Hill Farm web site come from all over the world. We are grateful for the opportunity to share our life and ideals of holistic natural farming practices and traditional homesteading with so many of you.

While we do host workshops on a variety of subjects related to homesteading, cooking, cheesemaking, soapmaking and more, we also know that it is not always possible for some of our visitors to personally visit us and participate in a workshop or class. So, I decided to feature "how-to" articles related to Animal Husbandry specifically for goats, sheep, chickens, ducks and bees as well as Homesteading articles and Cooking articles (cheesemaking, soapmaking and more).

This will be an ongoing project that will take time to fully develop as I write and photograph one topic at a time. Needless to say, this project is very time consuming!


Donations
We hope you will understand that we request a donation for this information. This web site, including articles, stories, recipes, photos, and instructional information, is the work of one person. It is a site that does much more than just feature our farm products, it is full of educational information for children and adults alike.

It has been our goal from the beginning to keep this entire web site ad-free. Thus, the extensive information found here is provided to you up front for free, without pop-up ads or any other kind of advertising.

It is nearly a full time job to keep this site updated. It also takes money to keep this site on the Internet.

If this site has been useful or even entertaining to you in any way, please make a contribution to help support it. We hope to always continue to be an important free source of information that benefits you and others.

You may contribute by using Pay Pal, or by sending a check or money order by mail.


Check by Mail: Quaker Hill Farm, P.O. Box 10, Harrisville, MI 48740


---


Articles



Feeding an Orphaned Lamb




---
"The Lord bless thee and keep thee...."
- Numbers 6:24