Farm Blog

Contact Information

Guest Speaker Info

Animal Planet
photo essay

In the News

Farm Video Clips


---
Collie Dogs
---
Free Range Eggs
Raw Honey
Quaker Soaps
Wool, Fiber & Doll Hair
Garden Manure Compost
---
Sheep

Cotswold Sheep

Lamb and Mutton

HOW TO
Bottle Feed an Orphan Lamb


---
Dairy Goats
Quaker Farm Nubians

ABOUT ...
Dairy Goat or Cow Shares

Bottle Feeding a Baby Goat

Homestead Dairy Goats

Raising Goats


---

HOW TO ARTICLES
8 Ways to Make Money
on a Homestead Part 1
Part 2
Part 3

ABOUT ...
Selling Small Livestock

Raising Chickens

Making Maple Syrup


---

Chicken Flock
Egg Layers

Buff Orpingtons

ABOUT ...
Muscovy Ducks

Brown Chinese Geese


---

Cooking Classes

Cheese Making Classes

Quaker Pantry
Recipes, Farm Journal and Home schooling

Quaker Kitchen
"How To" pages for, Cheese making, Soap Making and More

Animal Husbandry
"How To" pages for sheep, goats & poultry


---


Learn more about life on the farm!
Click here to read
Quaker Anne's
Children's Stories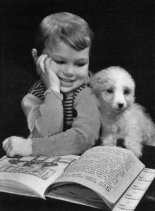 Stories include:


How Bees Make Honey

A Chicken is Born

A Haircut for Sheep

A Baby Horse is Born

A Baby Goat is Born

Lassie Saves a Lamb



...delightful children's stories about life on the farm, complete with beautiful illustrating photographs...
- The Old Schoolhouse Magazine




---
---
Located in Harrisville, Michigan, Quaker Farm Sustainable Living and Arts Center provides education through lectures, workshops and classes. Online videos, and articles about a wide range of living arts topics are also available.

Quaker Farm has been an integral part of Alcona County's agricultural community for 3 decades. Today, Quaker Farm preserves and passes on wise living wisdom which helps to ensure the preservation of historical arts skills which are vital to sustainable living.

Quaker Farm is also especially known for their rough Collie dogs, and they were featured on Animal Planet. You can visit the photo essay page about Animal Planet filming at Quaker Farm!
---
Visit The Quaker Kitchen
Free Food Recipes and Cooking Classes
| | |
| --- | --- |
| The Quaker Kitchen, with Quaker Anne, features free free food recipes and video cooking classes for healthy farm style cooking, and homesteading related subjects - learn how to make homemade oatmeal from scratch, bake bread, use a non electric stove top coffee percolator and more! | |
---
Earth Day at Quaker Farm

Earth Day at Quaker Farm, a Quaker inspirational video, was created to share the importance of sustainable living choices as they relate to climate change. Our earth is precious and we need to take better care of it. We hope our Earth Day video inspires you to cherish the planet we share. Please pass it on, we hope it can be of use to others, especially perhaps elementary school teachers and home schooling families. Viewers especially like the horse birth and the muscovy duck hatching from an egg!

---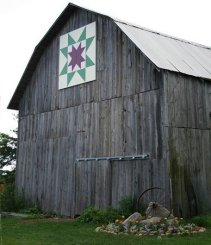 The Quaker Farm barn is a host site for a Alcona County Quilt Trail Project. We have a 8'x8' quilt block with the "North Star" design to commemorate the life-saving work of the Underground Railroad which the State of Michigan and Quakers played major roles in.


---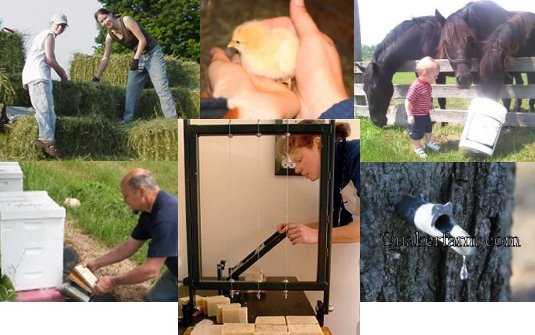 "The Lord bless thee and keep thee...."
- Numbers 6:24

---
Who are the Quakers?


The Quakers are a group of Christians who hold to a way of life that espouses simplicity, truth and non-violence. They are one of the historic peace churches which includes the Amish, Mennonites & Brethren. Plain Quakers are very few in number in the United States today. For general information or to attend Meeting for Worship & bible study in Harrisville, MI visit Friends in Christ web site.